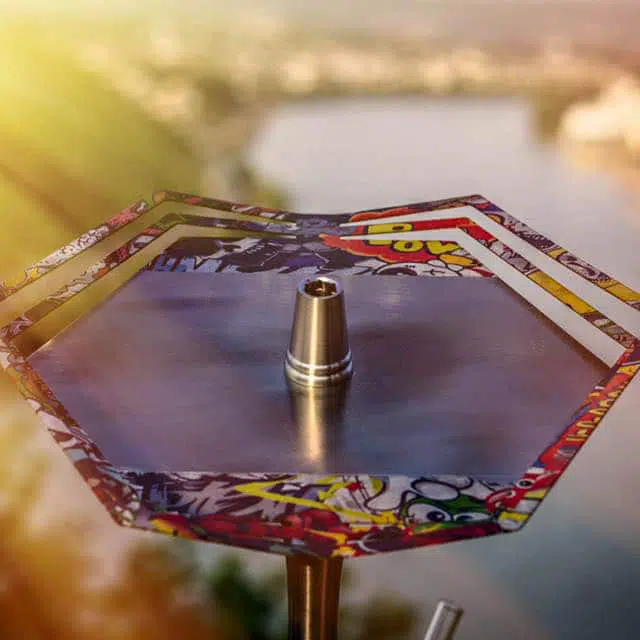 Plate Hookah NobleDust 
limited edition

Create the Hookah that looks just like you with NobleDust stainless steel plates.
Discover the Noble Dust hookah plates in limited edition! Decorated with a comic-style motif, these stainless steel plates Hookah will make your Hookah unique! Their particularity? They have adjustable and orientable "cut-outs" as you wish.
Made of high quality brushed stainless steel, these cups for Hookah have a total diameter of 21 to 25 cm depending on the model.
As a fan of the custom Hookah, you won't be disappointed.
customize your Hookah