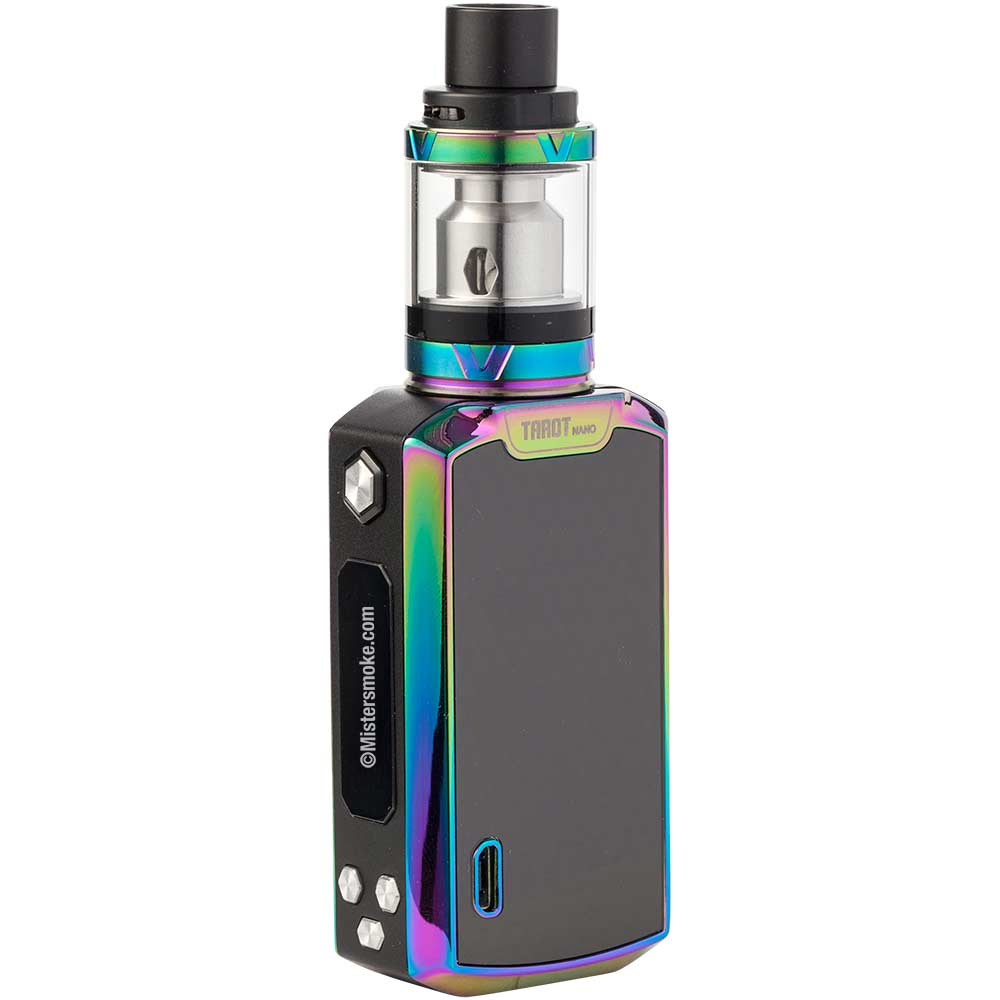 TAROT NANO: The complete high quality electronic cigarette
---
The Tarot Nano Kit is a complete e-cigarette kit including a battery, a clearomizer and its spare resistors.
High quality electronic cigarette, the Tarot Nano Vaporesso seduces by its incredible quality of vape. Its 2500 mAh battery ensures long autonomy and its carbon design gives it an extreme lightness to be discreet in the pocket or bag.
On the technical side, everything is there: variable power up to 80 Watts, OLED screen, Veco Tank anti-leakage clearomizer and EUC ceramic resistances with simplified replacement system.
An electronic mod that will seduce vapers wishing to move to the next level!