HOOKAH TSAR ALEXANDER V2
Chicha personnalisable en stainless steel
---
Haute d'environ 50 cm, la chicha Tsar Alexander vous offre des performances remarquables à moindre coût. Les matériaux bruts utilisés et son design épuré confèrent à cette chicha un look résolument moderne et futuriste. Composée de verre épais et d'acier Stainless steel V2A, la Tsar Alexander est idéale pour une session chicha à plusieurs grâce à ses 4 connecteurs tuyaux (et 1 adaptateur inclus).
Tous les éléments se démontent pour permettre un nettoyage rapide et facile.
Légèrement transformée mais hautement améliorée, cette nouvelle version de la Tsar Alexander est une bombe d'efficacité.
Grosse nouveauté et pas des moindres, sa bague pleine au niveau de la colonne permettant une purge totale du vase.
The plunger also has an improved diffuser for an ultra-fluid draft. Finally, its 4 connectors are coated with a non-slip "cross-braced" metal.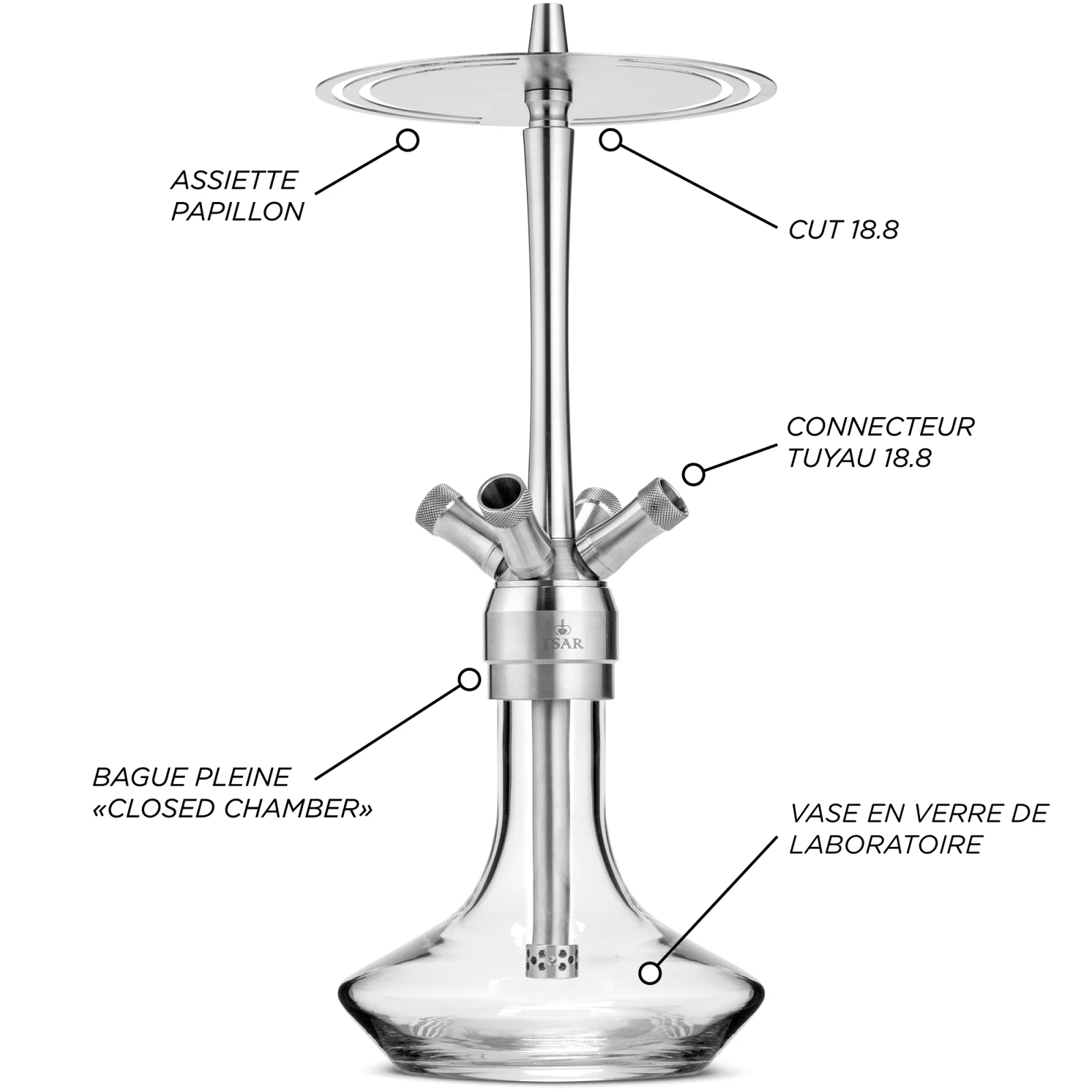 Column with 18/8 cut
---
This Hookah Tsar has an 18/8 format tip on its column. This means that it can be customised with a whole range of accessories such as molasses reclaimers for example. In addition, the Bowl adapter simply fits onto the column, avoiding a screw-on system for greater ease of use.
One column with solid ring
---
A full ring (purge closed chamber) for a total and fast purge of the smoke contained in the vase.
Features of the Tsar Alexander 2.0
One column Stainless steel V2A

4 outputs Hoses (in total)

1 adapter Hose included

Thick glass vase

Butterfly plate in stainless steel V2A

Full ring

Plunger with improved diffuser
Les informations techniques
COLUMN
Height: 30 cm
Weight: 1,200 kg
VASE
Height: 45 cm
Circumference of the ring: 55 mm
Weight: 1,800 kg
Recommended water level: 1 Litre

Maintenance Tips
Cleaning with lukewarm water and a suitable brush or soft sponge is recommended. Mistersmoke does not recommend the use of detergent or powder such as Schmand Weg on stainless steel parts.
Look out! Clean only with lukewarm water. Water that is too hot damages the epoxy glue on the vase ring and can also cause microcracks in the vase.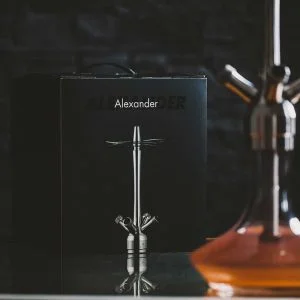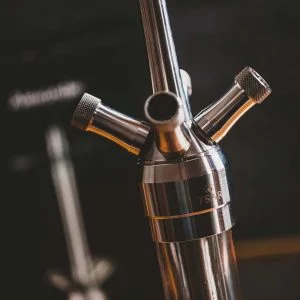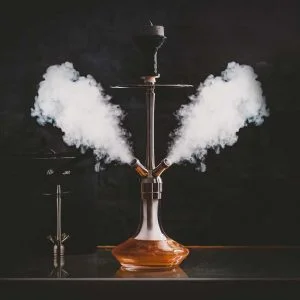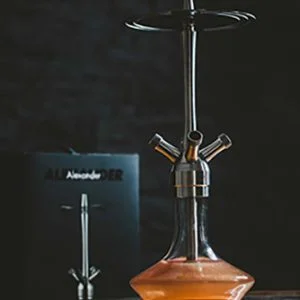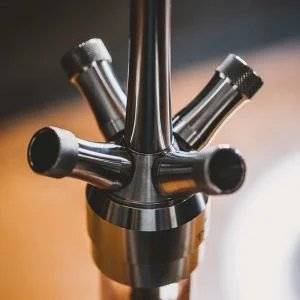 This Hookah is just a massacre
This Hookah is just a massacre. I'm a pretty demanding smoker. I wanted to go on Steam or MIG but frankly the... MisterSmoke is super dirty what you just came out with. The Hookah is just gorgeous, crazy quality, the print is just perfect, whether you want to watch a movie or whatever. It has absolutely nothing to envy to the luxury Hookah in V2A. I recommend a second one for the holidays. She's just perfect. I'm very critical, but you just hit it really, really hard. BRAVO!!!
Les accessoires complémentaires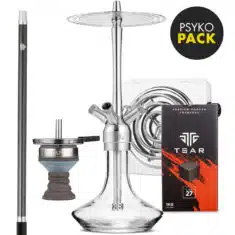 Découvrez la Tsar Alexander dans un Pack Complet
La chicha Tsar Alexander est également disponible dans un pack premium, preêt à l'emploi. Ce pack complet vous permet de profiter immédiatement de votre narguilé : Il comprend les accessoires indispensables pour une chicha de qualité.