Sensky: the little rolling papers!
If you're looking for a brand of cheap and high quality small sizerolling papers, look no further, you've found it! Test SenSky, you'll end up adopting it! It complies with all safety standards, it is robust, its glue is perfect. If we had to rank this cigarette paper among the others, it would probably be on the podium!
A little leaf to be rolled with great talent!
In addition to impeccable quality, the recently reworked design is young and fun. You'll also find it practical thanks to the colourful witness sheet that indicates the end of life of Booklet, you'll have 5 sheets left to roll.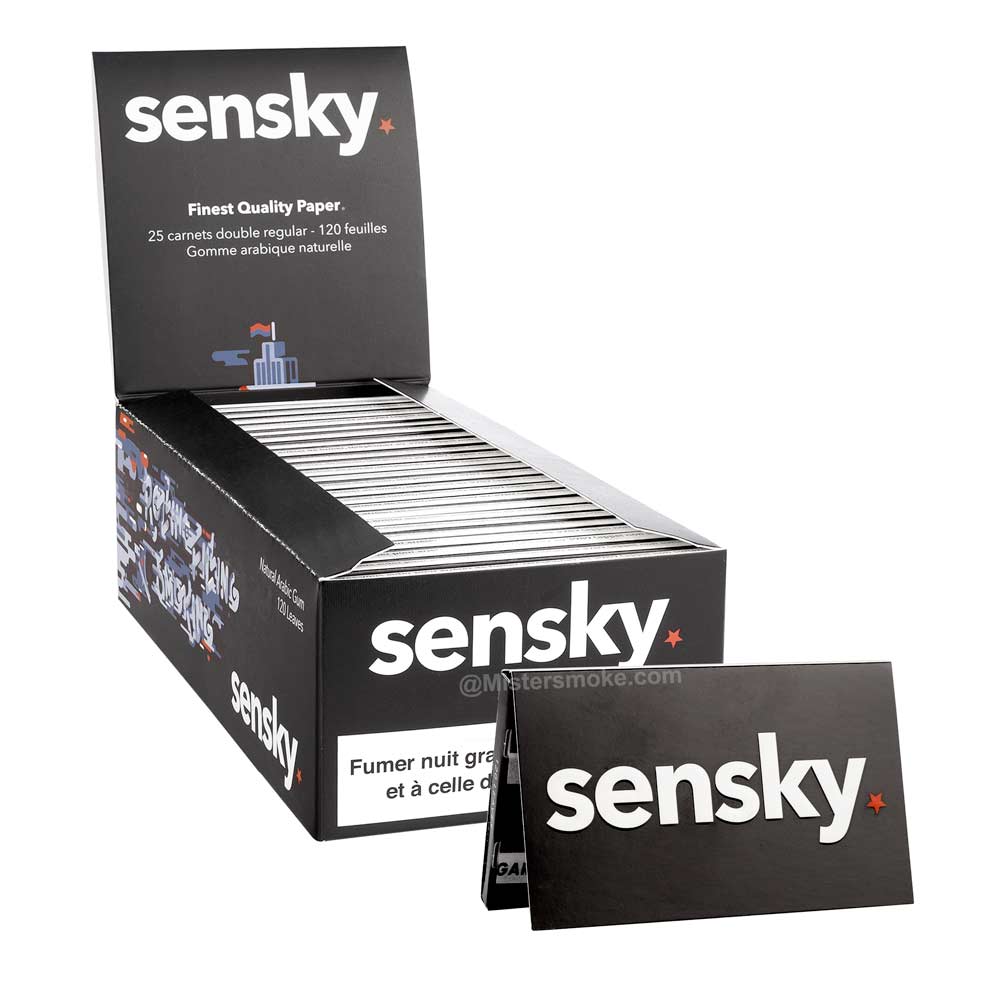 Each Booklet has 120 sheets to roll up!
The Sensky range
---