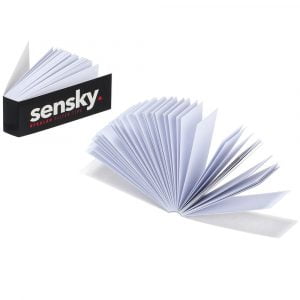 Filter cardboard tips morocco Sensky
The cardboard filter is in fact a Booklet of 50 "toncar" sheets to make your filter tips. From the brand SENSKY, this Booklet of cardboard filters will allow you to drive 50 toncars.
What are filter tips made of cardboard?
A cardboard filter, also called toncar (cardboard) or filter-tips is simply a piece of thick paper rolled up to serve as a cigarette filter. To avoid burning the toncar, be sure to extinguish the cigarette butt. By using this product, you can avoid rolling toncar!
The Sensky range
---