100% natural toncar
Drive easily and more ecologically thanks to the Sensky Origins perforated filter tips(toncar)! Mistersmoke now offers you the natural filter tips of the Sensky brand at a low price!
Healthier cigarettes thanks to natural cigarette filters
Sensky Origins filter tips are unbleached and have therefore not been treated with chlorine or any other chemicals! They are therefore guaranteed 100% natural . Perforated, these filter tips will allow you to roll your cigarettes much more easily. Made in Europe, these brown filter tips have all the qualities: ideal dimensions (5.4 x 1.8 mm), healthy composition, easy rolling and unbeatable price!
Save money and order Sensky Origins filter tips per box of 50 books! You can also take advantage of our discounts on a wide range of smoking articles in our online shop!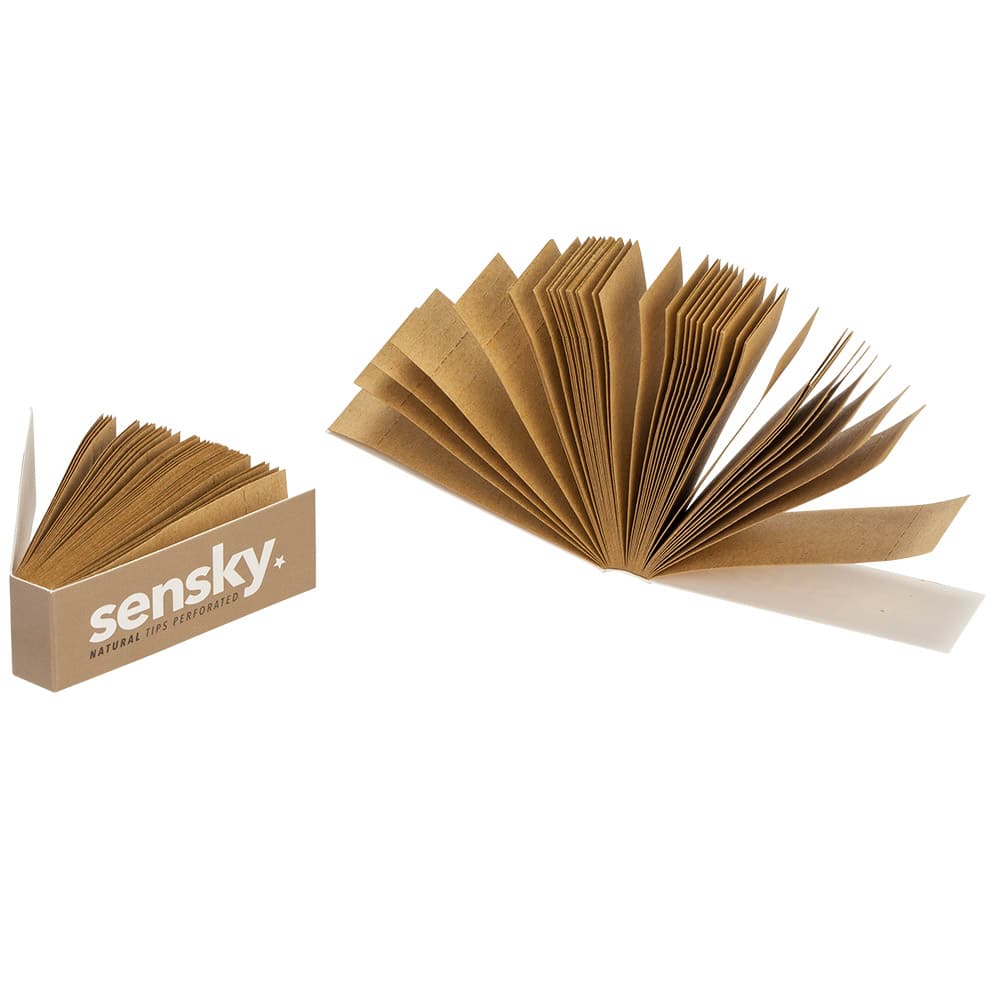 The Sensky range
---